About Company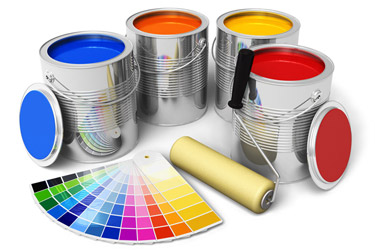 New Hues Painting prides itself in providing quality, professional interior painting and exterior painting services for residential, commercial and industrial clients in the Hamilton, Ancaster, Stoney Creek, Dundas, Binbrook and surrounding areas. With over 10 years in the business, our painters' extensive product knowledge and experience are reflected in the superior quality of both our interior painting and exterior painting work. Each of our teamed pairs of painters has over 25 years of combined painting experience. New Hues Painting employs highly skilled tradespeople to ensure that our superior customer service standards are unparalleled in the industry and are aggressively maintained. At New Hues Painting, our respectful and professional painters take the utmost care to ensure that surrounding surfaces are well protected, and that we maintain a clean work environment and produce precise and meticulous results in both our interior painting and exterior painting jobs. We are committed to offering all of our customers the high-quality, professional interior painting, exterior painting and commercial painting results they expect and deserve.
Our high quality standards have helped our painters build a reputation for outstanding work, and all of our interior painting and exterior painting at New Hues Painting is backed by a 2 Year Workmanship Guarantee. Our commitment to excellence includes both materials and workmanship, which is why our painters use quality Dulux and Sherwin-Williams paints to bring you the highest quality possible at the best price point. We make it our mission at New Hues Painting to provide our customers throughout the greater Hamilton area with the quality interior painting, exterior painting and commercial painting work that they expect, performed efficiently and at their convenience for a competitive price. We are certified and our painters are fully insured. Our painters take care of all the details and stand behind their work. We offer a full range of services to make sure that your next interior painting, exterior painting or commercial painting project is hassle-free with the professional results you deserve, including:
Professional Color Consultations
Complete room and furniture preparation for all interior painting projects
Proper surface preparation including filling nail holes, correcting blemishes, caulking gaps in trim and sanding rough areas
Competitive Prices
Skilled workers with over 10 years painting experience in the Hamilton area
Don't pay anything until the job is 100% complete
The ultimate satisfaction of our customers is our top priority! Contact the professional painters at New Hues Painting today for a free quote on your next commercial, exterior or interior painting project.